Succession Risk Landscape
Can you really prove to your executive management that you have capable and deployable successors for key positions? If yes ... Congratulations! Then you belong to the under 10% of about 270 organisations of our study "Talent Management Index" who can.
All others usually manage their succession pipeline unsystematically, randomly and intuitively. It is crucial for their long-term success to identify succession candidates at an early stage and to prepare them for their potential new role. Strategic Succession and Talent Management must give the management the confidence and ability to be able to quickly staff key positions competently and sustainably. Those candidates must understand the business model of the organisation and make decisions based on a highly experienced background.
Strategic succession planning often gets lost in details and therefore often runs the danger of becoming unmanageable. The Succession-Risk-Landscape developed by us serves as a strategic instrument that can offer exactly this kind of management, illustrates the core risks quickly and allows accurate and pragmatic decision making.
Succession-Risk-Landscape (example)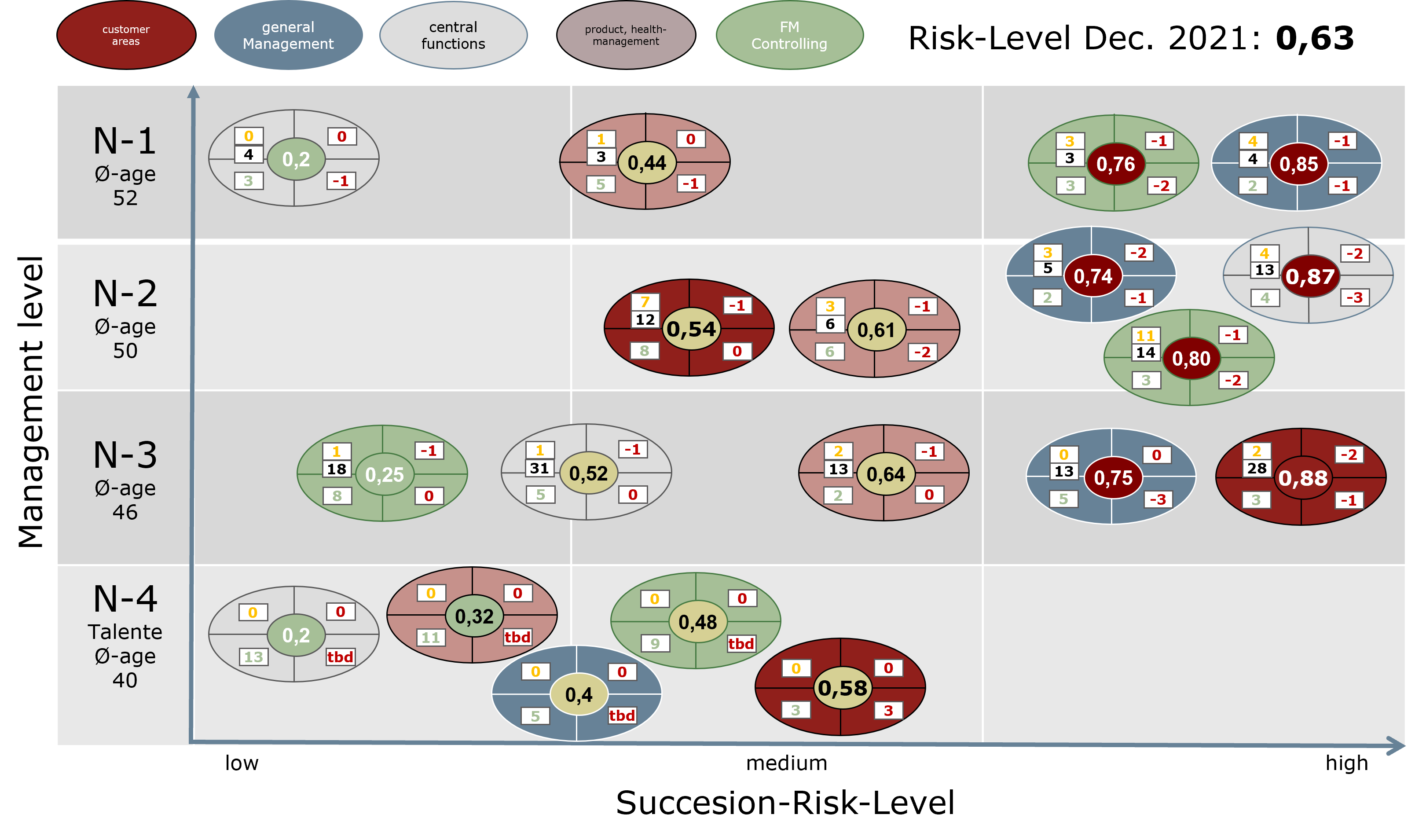 And we see another tremendous advantage: with this tool HR can again successfully position itself as a professional and competent Business-Partner.