The Talent Management Index® developed by us is an innovative instrument, with which one can differentiate strategic Talent Management from classic Employee Development. It is the basis for the most up-to-date and probably also the most extensive Talent Management Study in German speaking countries: About 300 organisations (approx. 80% of the Dax30, ATX or SMI enterprises) have put their Talent Management to our test. 
Our consulting experience from the past 20 years and the knowledge which we have gained from our contemporary study have been consolidated in more than 120 projects since 2010. This gives us the necessary confidence when using conceptual approaches and instruments in Talent Management. We can assess what is helpful, pragmatic, and realistic. We are particularly aware of the obstacles and risks during the implementation.
We have indeed a clear concept of strategic Talent Management; nevertheless we do not offer standardised solutions. In collaboration with our customers we develop the necessary and appropriate building blocks for your Talent Management.  
The Prysma® Talent Management-Model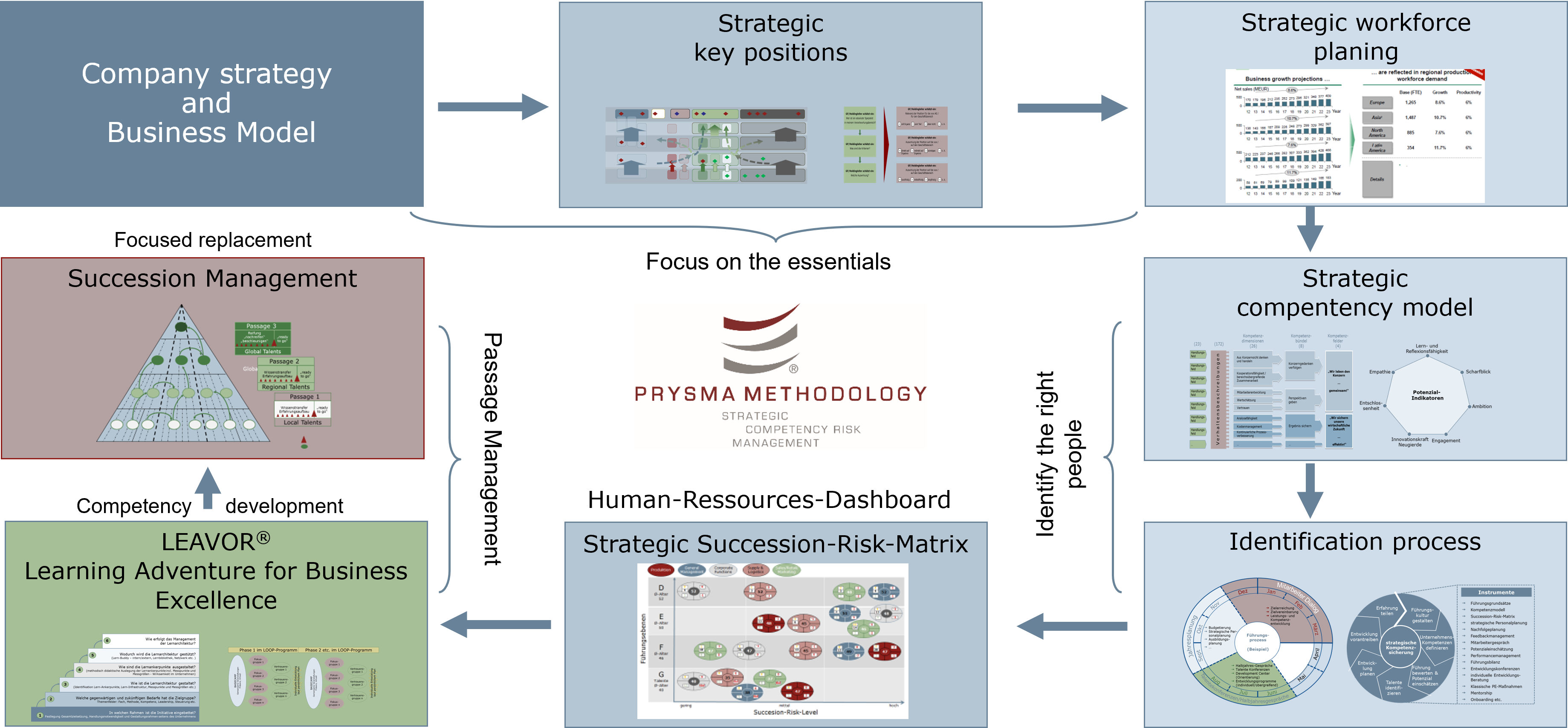 The Benefit of the Prysma®-Talent Management Model